Shimano Deore M5100 and M6100 Review
Deore M5100 and M6100 Review
We are happy to announce that we now carry Shimano Deore M5100 and M6100 products! Whether you are looking for 11-speed (M5100) or 12-speed (M6100), these products are reliable, affordable, and get the job done on the trails. Read below for a quick breakdown of the products we carry from both lines, or shop M5100 and M6100 now!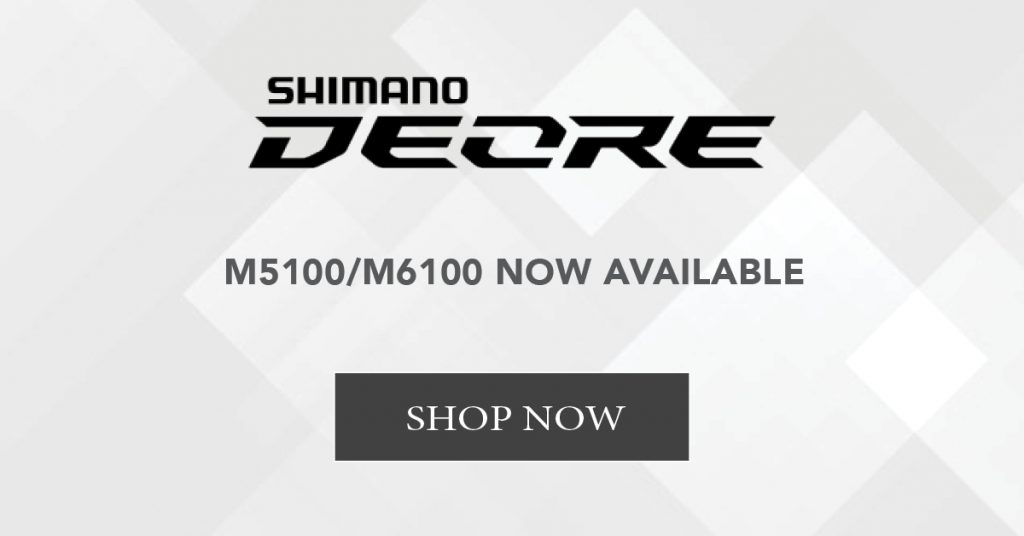 Deore M5100 - 11 Speed
Shimano's Deore 11-speed components have seen some fairly major upgrades with the release of the M6100 series. One of the most notable is the new 11-speed 11-51T wide range cassette. Using this cassette, the 11-speed drivetrain is now offered in a wide range 1 x 11 setup. Although this cassette still uses the standard HG freehub body, it may be appealing to those we haven't upgraded to a new standard such as Shimano's micro spline freeride hub. The rear derailleur has also been completely re-designed, offering consistent shifting performance over rough terrain.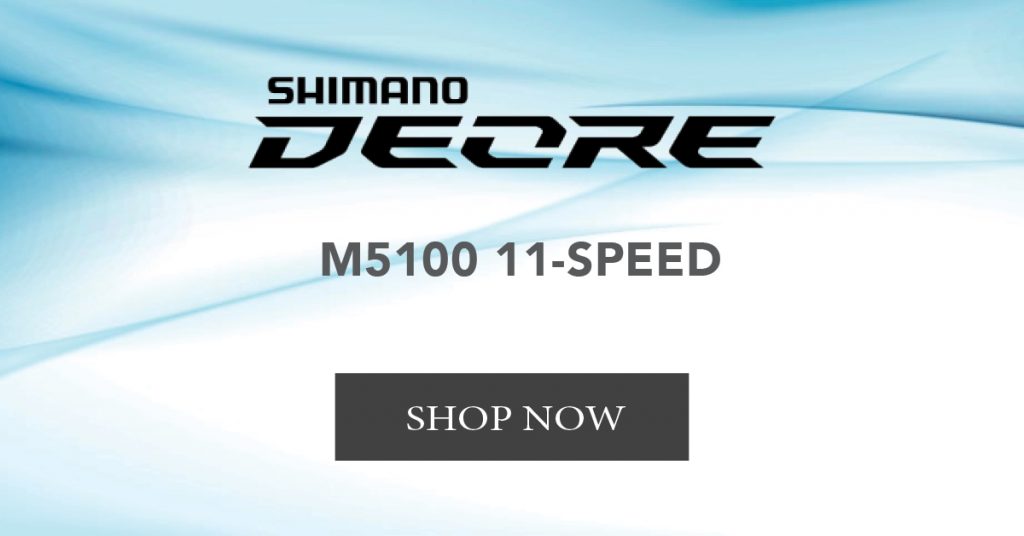 Deore 11-speed CS-M5100-11 Cassette
Compatible with HG freehub bodies. Microspline is not needed.
11-51T
Deore RD-M5100 1×11 Rear Derailleur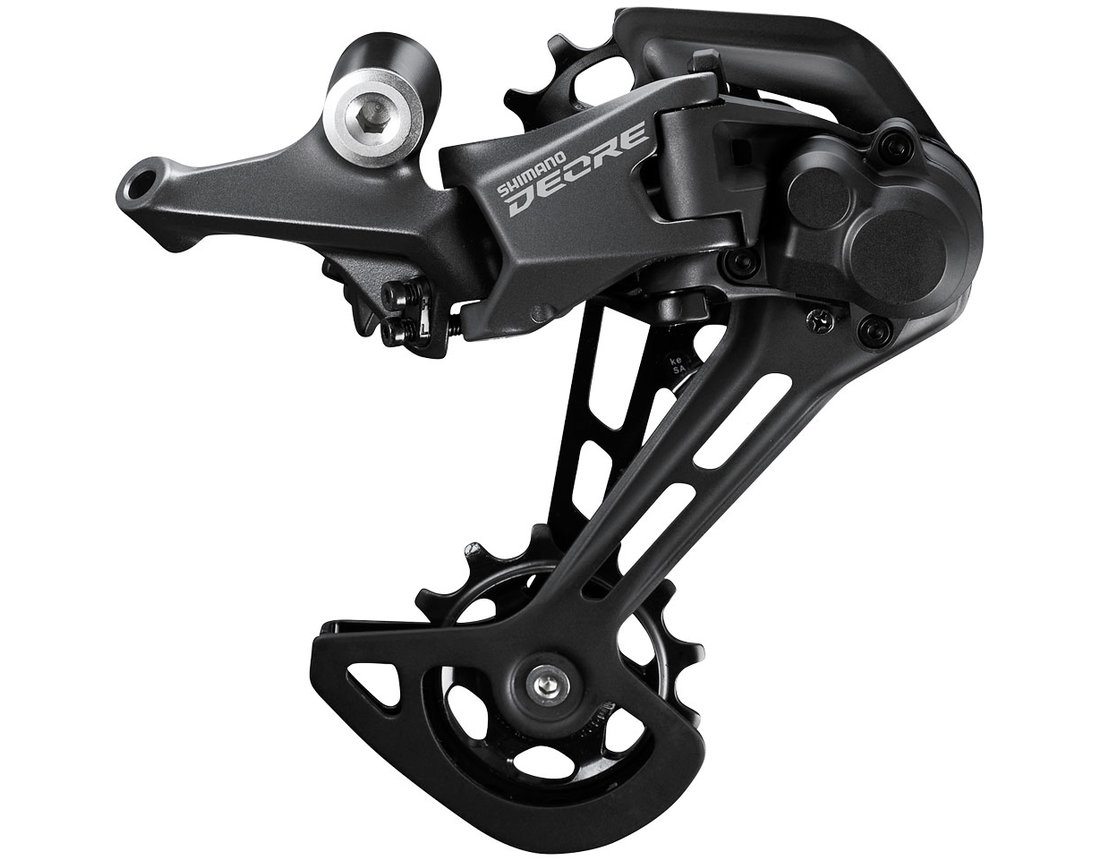 51T cog maximum
11-speed systems only
Shadow RD+ technology
Pulley size with 13T increased for reduced friction
Deore SL-M5100 11-Speed Shift Lever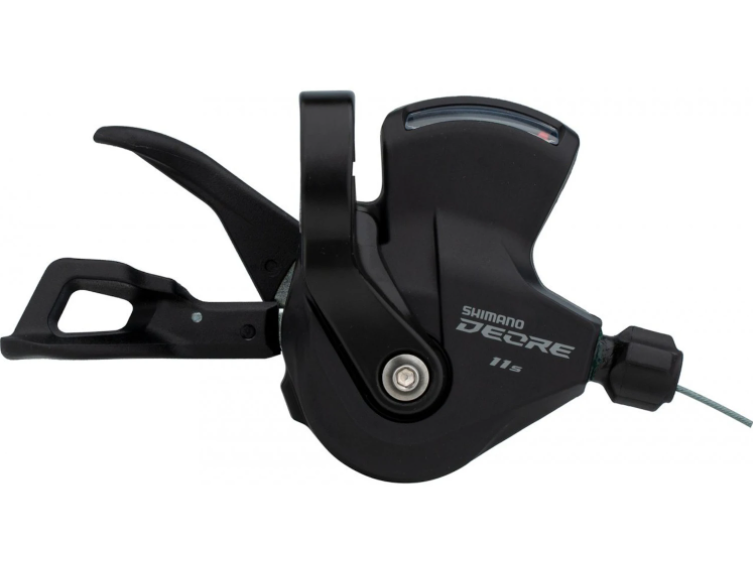 Two-way release
Rapidfire Plus Shifting
Bar mount clamp
Includes optical gear display
Shimano CN-HG601 11 Speed Chain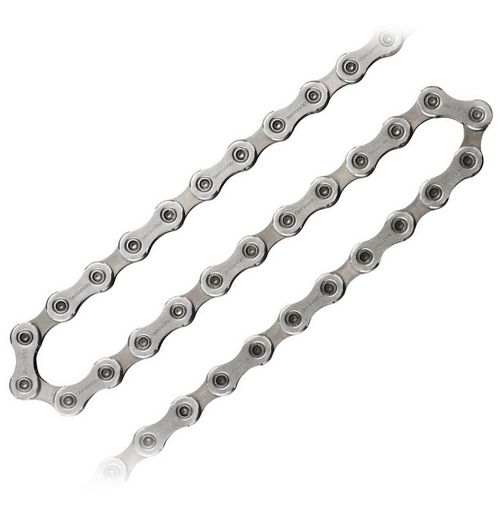 Smooth and precise front and rear shifting
Directional chain
257 g (114 link)
Deore M6100 - 12 Speed
It should come as no surprise that Shimano has now released a 12-speed line at the Deore level. What first started with 12-speed XTR components, has now made its way down into XT, SLX, and now finally Deore. Bringing a massive 510% gear range in a more affordable package, the new 12-speed Deore consists of a new chain, cassette, derailleur, shifter, crankset, and brakes. Find all the specs and details below.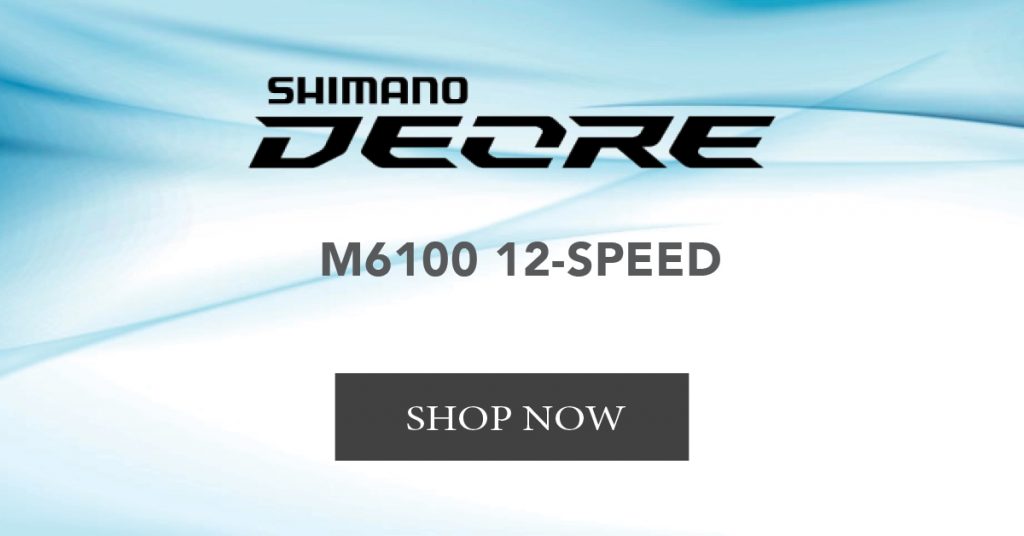 Deore 12-Speed CS-M6100-12 Cassette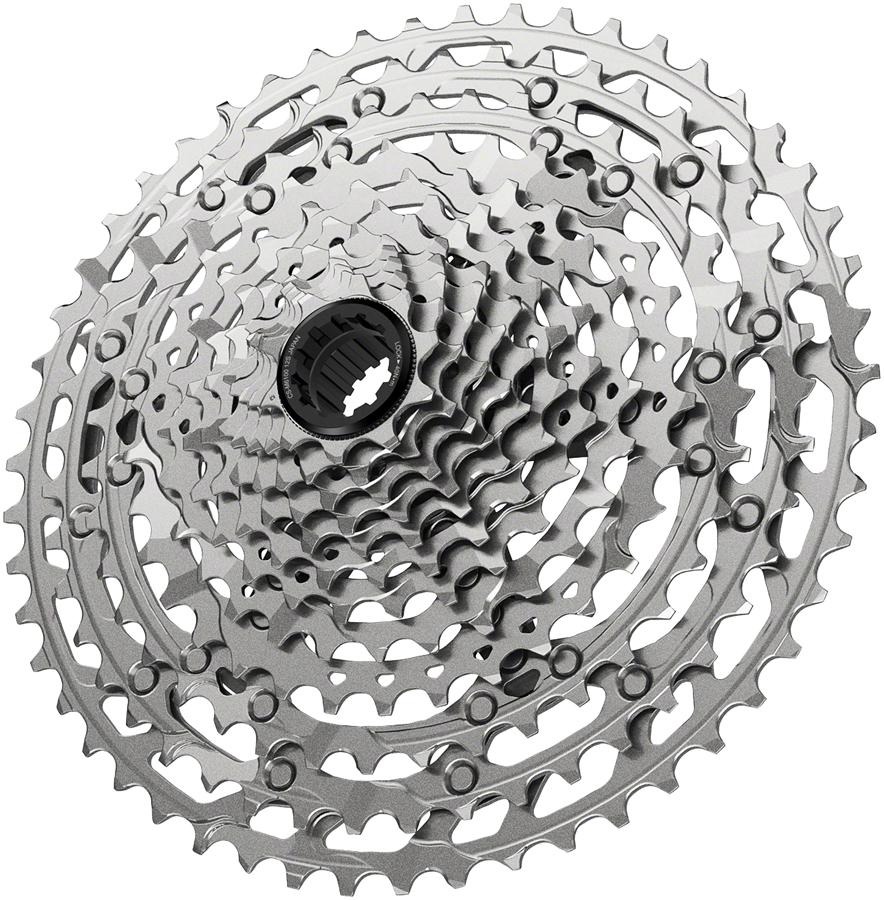 10-51T (510%) Gear Range
10-12-14-16-18-21-24-28-33-39-45-51T
Micro Spline freehub needed
All Steel Cogs
1×12 Only
Deore 12-Speed RD-M6100-SGS Rear Derailleur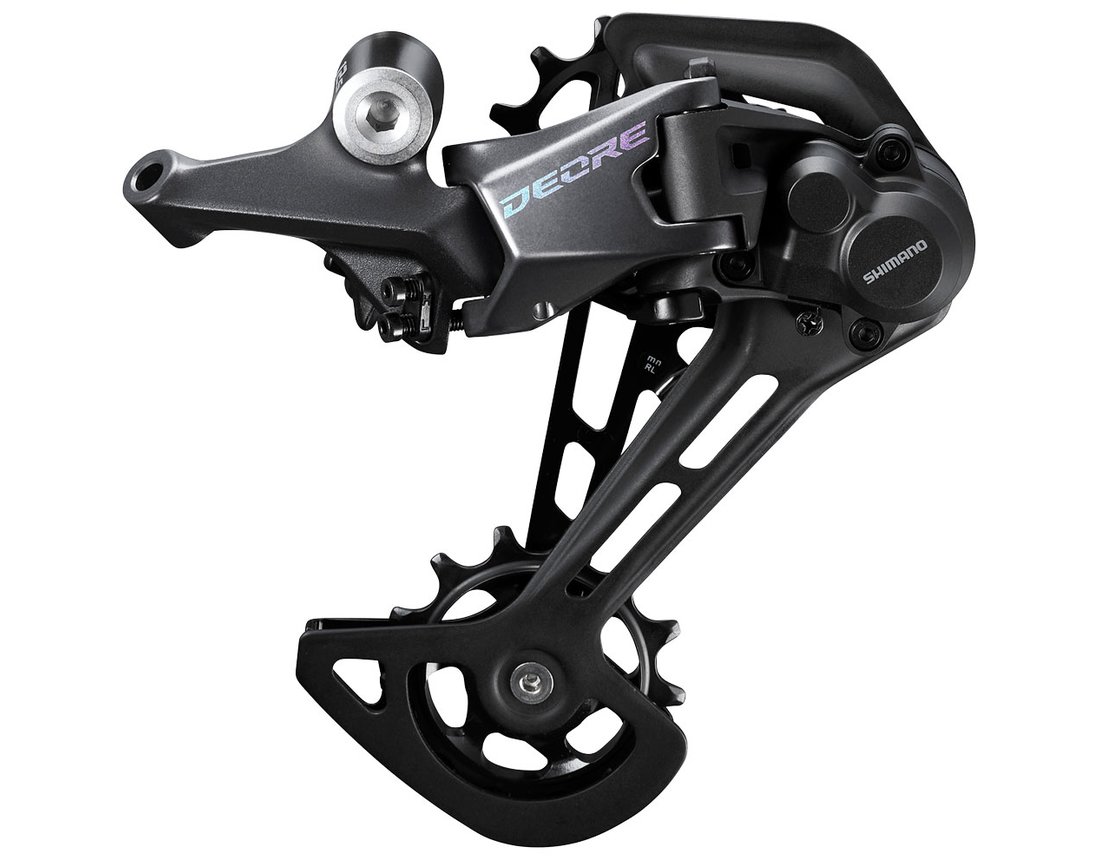 13T Pulley
1×12 Only
51T Max Cog Size
Shadow RD+ Technology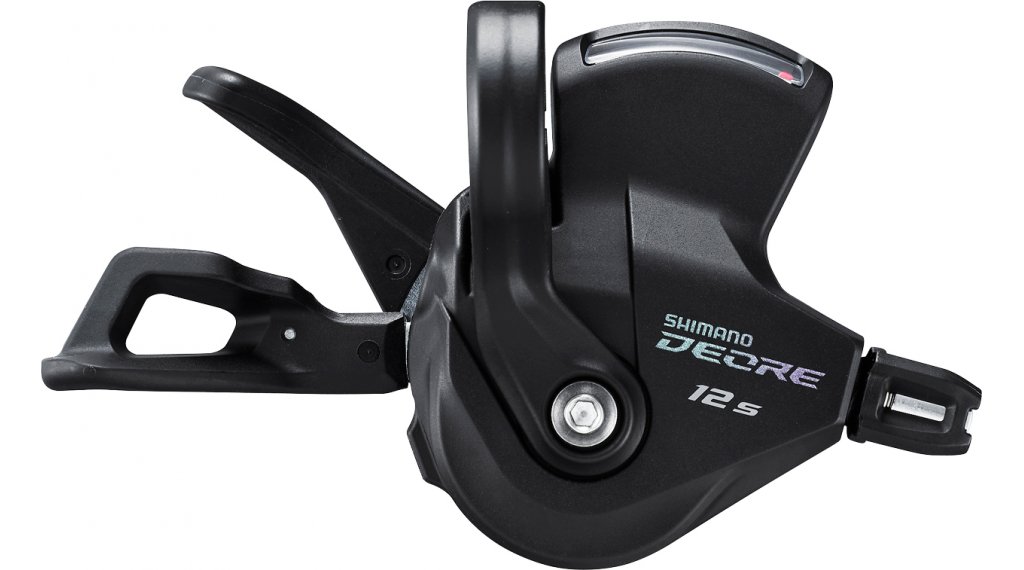 Rapidfire Plus Shifting
Two-Way Release, Push and Pull
Includes Optical Gear Display
Bar mount clamp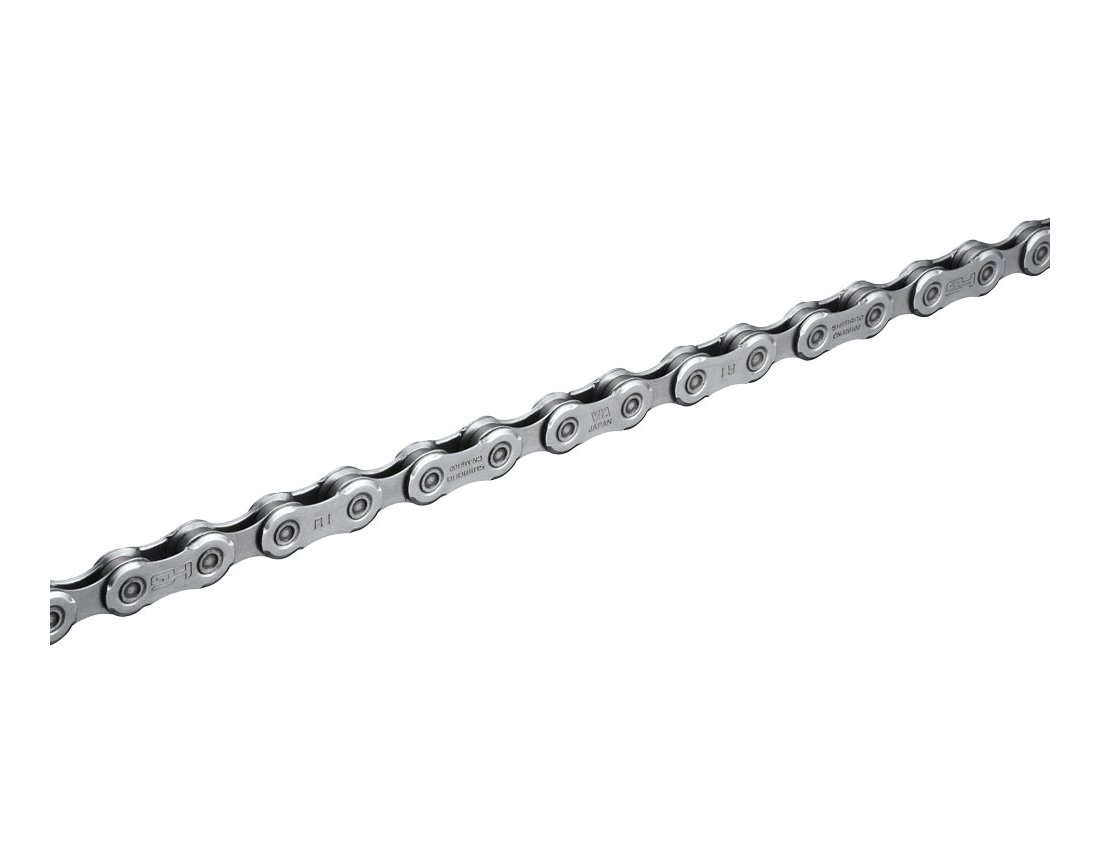 Hyperglide+ Shift Technology
Extended Inner Link Plate
Quick Link Included
Our Take
At the end of the day if you are looking for solid and reliable components, but don't want to break the bank, then the M5100 and M6100 series are a great fit for you. For 11-speed and 12-speed drivetrain setups, the budget friendly Deore is going to be the best bang for you buck, all while maintaining strong performance. By comparison, besides getting a Micro Spline compatible rear wheel, the complete Deore 12-speed drivetrain comes in at around $380CAD, which is close to the same price as an XTR 12-speed rear derailleur.