Details and Interview for the Merritt Crown 2022 Race

Details for the Merritt Crown 2022 Race
The Merritt Crown race is back for another year as the fifth annual race will take place on June 18th, 2022, in Merritt, B.C. Never heard of the Merritt Crown? The Merritt Crown is an endurance race that has three different options: 120km long track, 60 km short track, or 2-4 person team relay, with a 12 hour time limit. With the event being entirely volunteer based and the proceeds going back to the trails, this race is all about the community and giving back. This year the event proceeds will be going towards flood victims in Merritt from the devastating flooding that hit the community in November of 2021. Think you're up for the challenge? Register today for your chance at becoming mountain bike royalty!
The route links Merritt's four distinct riding areas—Coutlee, Iron, Lundbom, and Swakum—making a shape similar to a crown. Steep climbs. Loose downhills. Rolling grasslands. Join 300+ riders for a punishing ride on some of Merritt's best trails.

Interview with Merritt Crown Co-Founder
We caught up with James Oborne, one of the co-founders of the event, to ask him some questions about the event and the upcoming race in June.
TBS Bike Parts: What made you and your dad take on the big task of creating the Merritt Crown event?
James: It all started when Darch (James' dad), as his Canada 150 project, linked the four main riding areas in Merritt with a route. I thought a 120km long ride was stupid, so of course, Lennard (BC Epic 1000 creator) and I were the first to complete it. After that - the race just sort of happened organically with a few online postings and word of mouth. We've continued volunteering to host the race because we are passionate about our community and love sharing the amazing trails in Merritt. In recognition of our dedicated trail builders, we give all proceeds back to the community.
TBS: Has the event pretty much been the same format over the years? How have you had to adjust with the COVID-19 pandemic?
James: In 2020 we opened up more options to increase the diversity of our race roster. One of our longstanding goals has been to achieve 50% female participation. So we added a 60km option as well as relay options. Those have been great for newcomers to the sport, and in 2020, we saw a lot of first-time racers doing the Crown. Of course, we had to modify things a bit to keep our race alive in 2020 (it was the only mountain bike race in Canada that summer). We had masks on everyone at the start/finish and separated the riders into groups of 50 or smaller. Our feedback was 100% positive and everyone felt comfortable.
2021 brought new, tighter regulations and we pivoted again. We opted to take our race virtual which was a massive undertaking and required a ton of customer support/IT/communications before, during and after the race. In essence, you had to ride a crown-compliant course (120k, 3000m elevation) in a single effort. Prizes were awarded (mailed or picked up) to almost 50% of the participants. And even though we probably had to put in more hours last year than any year before, we felt bad that we couldn't deliver an in-person race experience, so we included custom Merritt Crown jerseys in the ticket price.
TBS: Has the route changed at all over the years? If not, do you plan on keeping the route the same?
James: The route has pretty well remained the same, with a few improvements to keep it spicy. We have a brand new machine-built descent we are adding to the course this year that is going to be a for sure crowd pleaser. It definitely pays to have ridden the course in advance, as most of it remains the same year after year.
TBS: For someone who has never ridden the trails in Merritt, how would you describe the type of riding and terrain that riders are up against in this event?
James: Merritt is pretty unique in that we have 4 riding areas around the Nicola Valley - 1 in every direction you look. Because of the aspect, topography and geology, you pretty well get every kind of trail you might ride in Interior BC. There's cow-pie laden grassland trails; loose, dusty scree slopes; long smooth, scenic bench cuts through the pines, and some very treacherous and rocky downhills. There are a fair bit of fire road climbs connecting each piece of the puzzle.
TBS: What is your favourite part about the event?
James: Definitely the feedback. In our promo video last year, we showcased a few choice quotes received from riders in 2020: "There's cow shit on my water bottle", "Terrible, but I loved it". We feel like these embody the race - it's not your typical sanctioned, fully ribboned, hold-your-hand-to-the-finish-line kind of event. The first year we probably had 20 signs over the course of 120km, and mostly everyone got lost, but that was part of it. And the feedback mirrored that - people got destroyed out there backtracking across lumpy cow-trodden grasslands with no shade in sight. But when they crossed the line they were overjoyed. It's a battle out there and it's definitely not everyone's cup of tea. But if you like a bit of type 2 fun, I guarantee you'll enjoy (finishing) this.
TBS: Is there anyone (or organization) you would like to mention or give a shout-out to that has helped with the event over the years?
James: The trail builders of the Nicola Valley are a humble, dedicated few, and deserve all the recognition. Pete Sleik, Eddy Zumino, Luke Beers, Don Parno, Jordan Pinto, and Tony Ross to name a few. As I think I mentioned - we  put all proceeds back into the trails.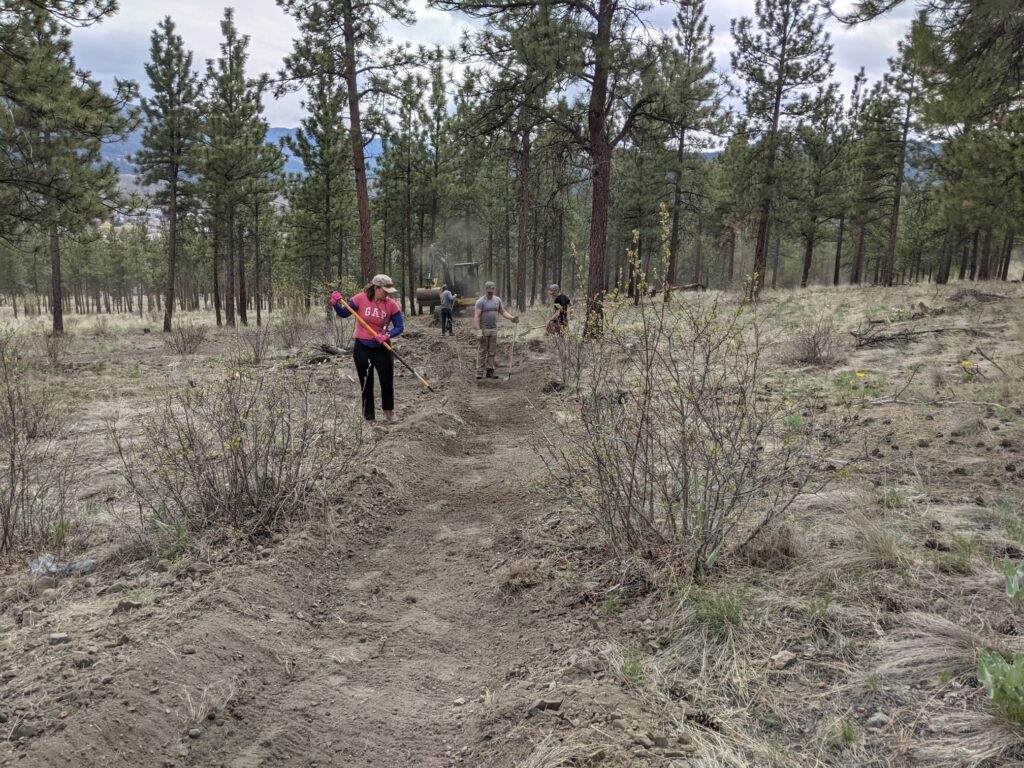 TBS: We know that Merritt got hit extremely hard this past year with devastating floods and that the profits from this year's race will go to flood victims. Is there anything you would like to elaborate more about this?
James: Simply put, we're all about community. This was an idea that we had instantly, when we heard the news. We are working with the Rotary Club of Merritt to distribute the funds. We've broken out where all the funds from your ticket price get distributed to here:
Prizes 2%
Logistics 9%
Insurance 1%
Marketing 2%
Volunteer supplies 5%
Racer dinner 21%
CCN processing fees 8%
Community donation (increases with ticket price) 53%+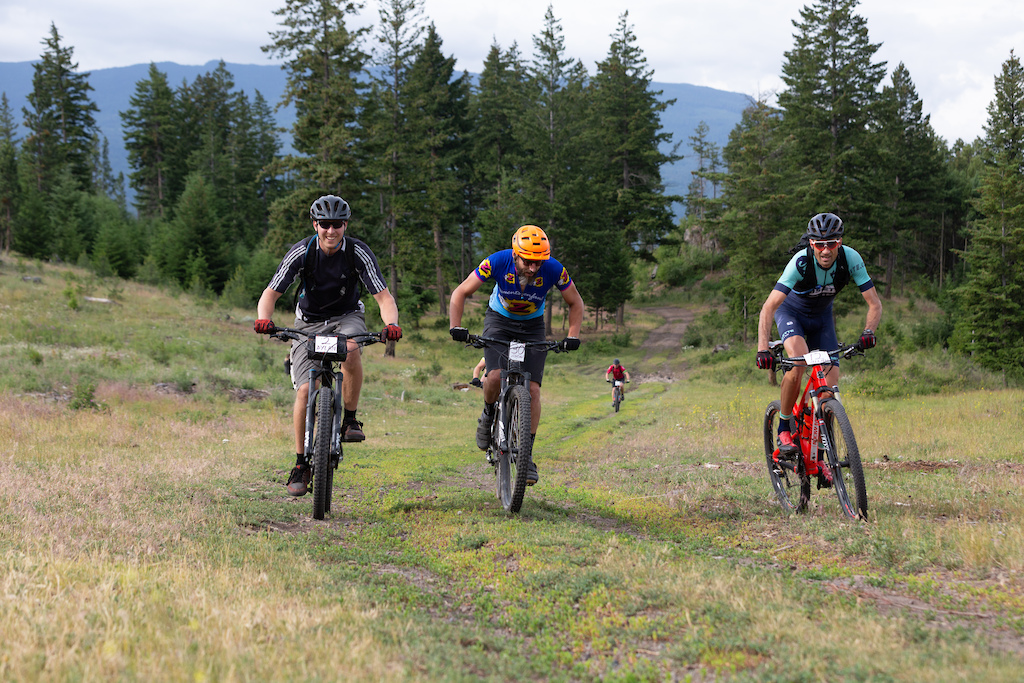 TBS: What's next? Do you plan to expand the event at all in future years? How do you see it evolving as the event grows over time?
James: This is our 5th year and we are actually looking to pass the torch. I have a 7 month old daughter and Darch is getting too old. If you want to get involved, reach out.
Thank you James for taking the time to answer some of our questions! If you want to read up more on the event or to register, head over to the Merritt Crown website. You can also follow some of their socials below to stay up to date with updates and event news.
We are excited to be supporting the event this year and are looking forward to race day! In need of some mountain bike parts to keep your ride in top shape? Shop our full selection of parts now! Remember, we offer free shipping on all orders over $149CAD. Spend less and ride the best with TBS Bike Parts