Details for the Merritt Crown 2023 Race & Interview with Kara Delwo of Heads or Trails
DETAILS FOR THE MERRITT CROWN 2023 RACE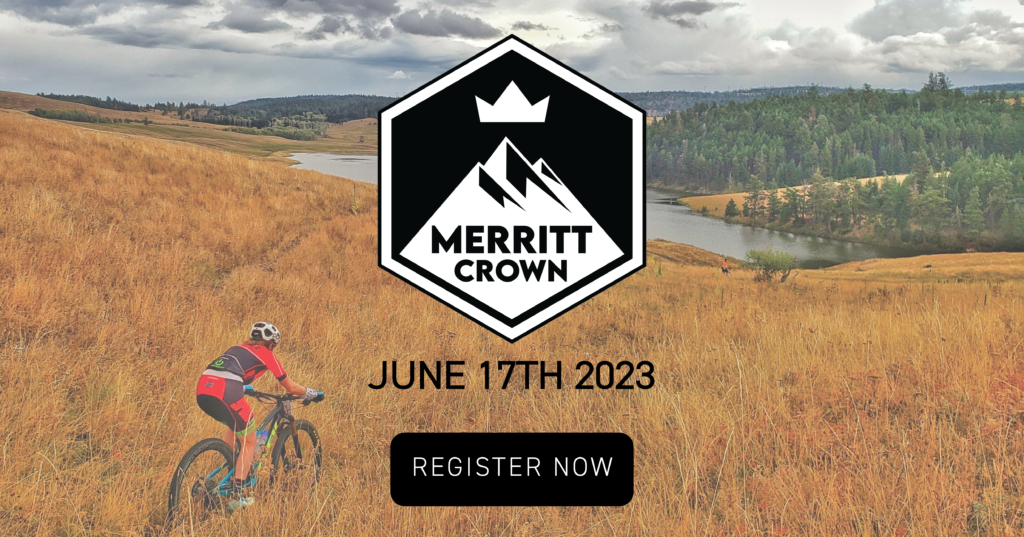 The Merritt Crown Race is back for another year as the sixth annual race will take place on June 17th, 2023, in Merritt, B.C. Never heard of the Merritt Crown? The Merritt Crown is a mountain bike endurance race that has three different options: 120km long track, 60 km short track, or 2-4 person team relay, with a 12 hour time limit. With the event being entirely volunteer based and the proceeds going back to the trails, this race is all about the community and giving back. $10-$15 from every registration will go directly toward the Merritt Mountain Bike Association and Search and Rescue.
This race is part navigation, part stamina. The course takes riders through a variety of terrain, including forested areas, rocky sections, and technical descents. Think you're up for the challenge? Register today for your chance at becoming mountain bike royalty! Early bird pricing is still available until April 30th, so take advantage while you can.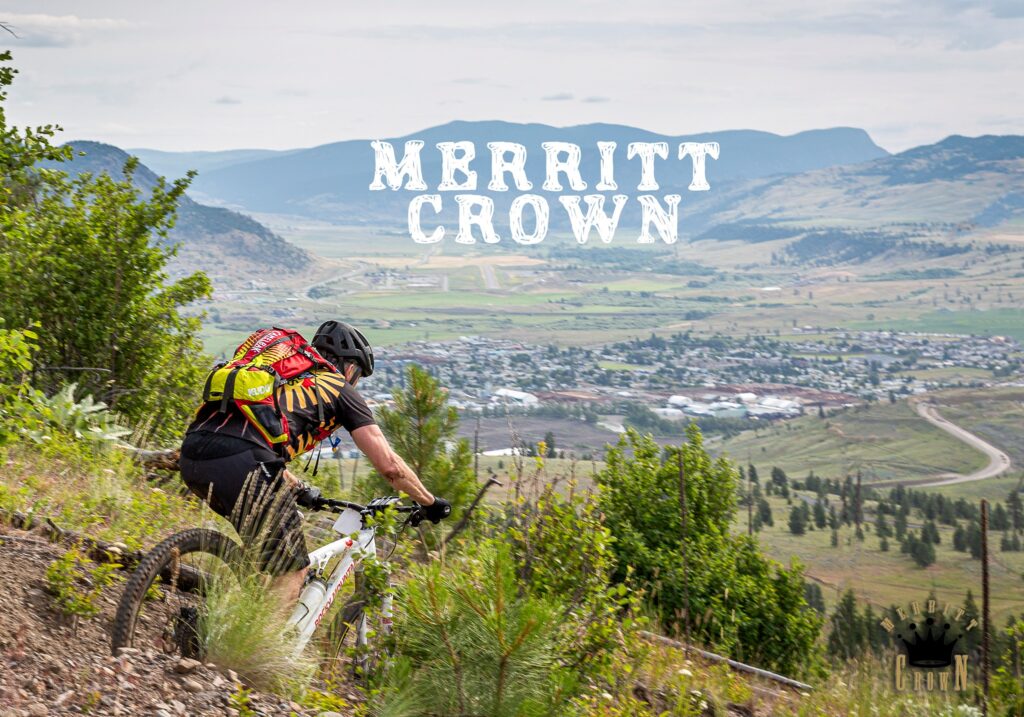 The route links Merritt's four distinct riding areas—Coutlee, Iron, Lundbom, and Swakum—making a shape similar to a crown. Steep climbs. Loose downhills. Rolling grasslands. Join 300+ riders for a punishing ride on some of Merritt's best trails.

Interview with Kara Delwo of Heads or Trails
This year there is new help joining the Merritt Crown to assist co-founders Darch and James Oborne, who have been running the event since they started it back in 2017. Kara Delwo of Heads or Trails is now taking the lead on the event so that Darch and James can take a more backseat approach. We reached out to Kara to ask her some questions about the Merritt Crown and what her involvement will be.
TBS Bike Parts (TBS): We understand that through your events company Heads or Trails you have teamed up with Merritt Crown co-founders Darch and James Oborne to help run the event this year. To what extent will you be involved?
Kara: I'll be managing most of the details outside of planning the race route itself. I will be managing the planning leading up to race day as well as the activation of the race, but I'm lucky to have Darch and James' insight on any big decisions to ensure the integrity of the event that riders know and love remains intact. There won't be any changes to the course created by Darch and James, so riders can expect the route to be the same as it has been in previous years. And of course, Darch and James will still play an integral role in the event and especially, the experience on race day.
TBS: What made you want to join the Merritt Crown and help run the event?
Kara: I've been working in trail running and mountain biking events for around 5 years now, and I truly love everything about being part of outdoor events that have a strong community presence. When I learned about the Crown and met with Darch and James, it was such a natural fit for me to come on board with them and get involved in this race. There's something pretty epic about a race that's so challenging, and yet also, so welcoming. I love the deep community roots that the Crown is built on.
TBS: How do you envision this event evolving in the future? Are there plans to grow the event or more or less keep it the same?
Kara: I truly believe this event is something special, and I'd love to see it grow over the coming years into an event that brings out riders from all across Canada. I don't envision the race itself changing drastically, but there's definitely still room to grow. We're so lucky to have such a beautiful, huge area for this event, and I would love to see more people out to enjoy the race and experience the hidden gem we have in Merritt! Expanding the demographic of participants joining the Crown would give us the opportunity to showcase our amazing trails to more people while also positively impacting all of the local businesses in Merrit by bringing in more tourism and visitors for the event each year.
TBS: Have you ever raced the Crown yourself? If not, would you ever like to?
Kara: I have not! I have to be honest, I'm pretty new to the mountain biking scene, which is why I'm so pumped to have Darch and James' expertise when it comes to route planning and everything on-bike for the Crown. I have a huge amount of respect for mountain bikers, and I spent the last year working with the Norco Canadian Enduro Series traveling around BC and AB, and was lucky enough to be immersed in the MTB community. But when it comes to tackling the Crown myself, while I love being on the bike, I'm slightly risk-averse after a few too many knee surgeries... Ask me that question again next year and maybe I'll have been convinced to change my mind.
TBS: For someone who has never ridden the trails in Merritt, how would you describe the type of riding and terrain that riders are up against in this event?
Kara: James best describes the terrain in Merritt as a "mix bag of just about every terrain found across BC stuffed into our beautiful little Nicola Valley". The race starts out on Coutlee Plateau – this is characteristic of the Okanagan riding – glacial till with gulleys and tons of ponderosa pine trees. Next, you're over to lower Iron Mountain – this is our downhill zone in Merritt, the trails are steep, the trees are closer together, and rocks are prevalent- Godey Creek could be mistaken for a Fraser Valley trail – it's wet! Then the course climbs up to Lundbom – the highest elevation on the course – this rolling grassland area is full of cow patties, tall grass, gorgeous lakes, and ponds. Rounding the corner, the course finishes on the north side of the valley on Swakum Mountain. This area is rideable first in the spring and last in the fall. It's loose, dry, and fast – lots of bench-cut here.
TBS: Any major changes to the event this year?
Kara: Some things will look a little different but a lot of the event will remain the same, so I wouldn't say there are any major changes. I heard from a few people that it would be nice to have a token to commemorate completing the race so one of the changes is that everyone who completes the race will receive a wooden Merritt Crown Finisher medal. A few other things along those lines will change as well, but nothing big.
TBS: We understand this event is all about the community and giving back. Can you elaborate a bit more on that?
Kara: Absolutely. From concept to racing, the Obornes built this race around the community and giving back. This race will always give back to local associations in Merritt, and this year, money from each registration will be going toward the Merritt Mountain Bike Association and Nicola Valley Search and Rescue. We want this event to positively impact the Merritt community, and the event will always invest in the local community and local businesses.
TBS: What are you looking forward to most on event day?
Kara: I'm really excited about welcoming the last rider in with the Crown community. I love the tradition of riding the last stretch together as the last rider completes the race, and I think it truly demonstrates the values of the Merritt Crown. An event that celebrates every single rider is an event I want to be part of. It's exactly what the racing community is meant to be, and it's definitely a moment I'm looking forward to. I've always believed that there are two main components to any successful event: the race route, and the community. I'm big on creating a space pre- and post-race that fosters building community, and I think that's something that Darch and James have set a standard for that other events should aspire to reach.
TBS: Anything else you would like to add?
Kara: I just want to say thank you to everyone who extended such a warm welcome to me when I joined the MC team. I truly believe in this event and I'm really looking forward to race day!
---
Thank you Kara for taking the time to answer some of our questions! If you want to read up more on the event or to register, head over to the Merritt Crown website. You can also follow some of their social channels below to stay up to date with updates and event news.
Watch the Merritt Crown 2022 recap video below:
We are excited to be supporting the event again this year and are looking forward to race day! In need of some mountain bike parts to keep your ride in top shape? Shop our full selection of mountain bike parts now! Remember, we offer free shipping on all orders over $149CAD. Spend less and ride the best with TBS Bike Parts.