GoPro: Innovation in Mountain Bike Filming
With the recent release of the GoPro Hero 3 camera, mountain bike filming has never been easier. Small and innovative, this camera allows you to film from a variety of angles, capturing all sorts of unique footage. The GoPro is capable of filming and taking photos in high definition, providing the best quality photos & videos of your ride. The wide-angle lens captures a much greater surrounding area than a traditional camera, capturing and preserving  your rides.
---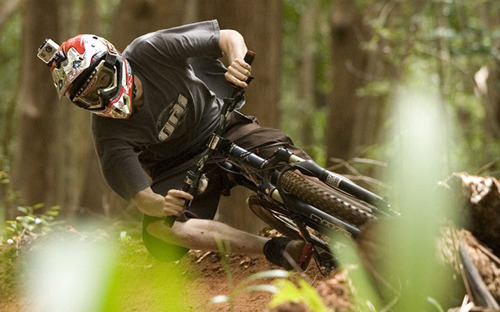 This versatile camera enables riders to film from their chest, helmet, handlebars, frame and even from a bike fork as mounting options are limitless. Another perk of the GoPro camera is that it's hands-free and allows you to ride without distraction. The long lasting battery life of approximately 5 hours lets riders collect memorable and adventurous footage without the need for additional heavy battery packs.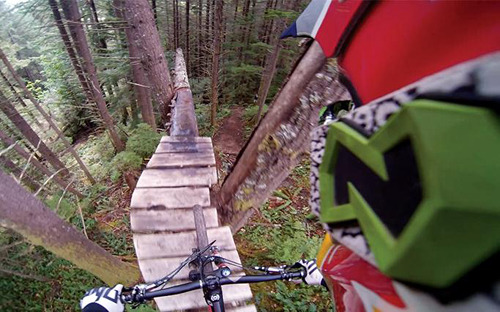 If you want to start filming your rides, the GoPro Hero 3 should be at the top of your list; the easiest and most efficient way of capturing extraordinary mountain bike footage.
Wishing you action filled adventures out on the mountain bike trails!