Maxxis EXO vs. EXO+ – What's the Difference?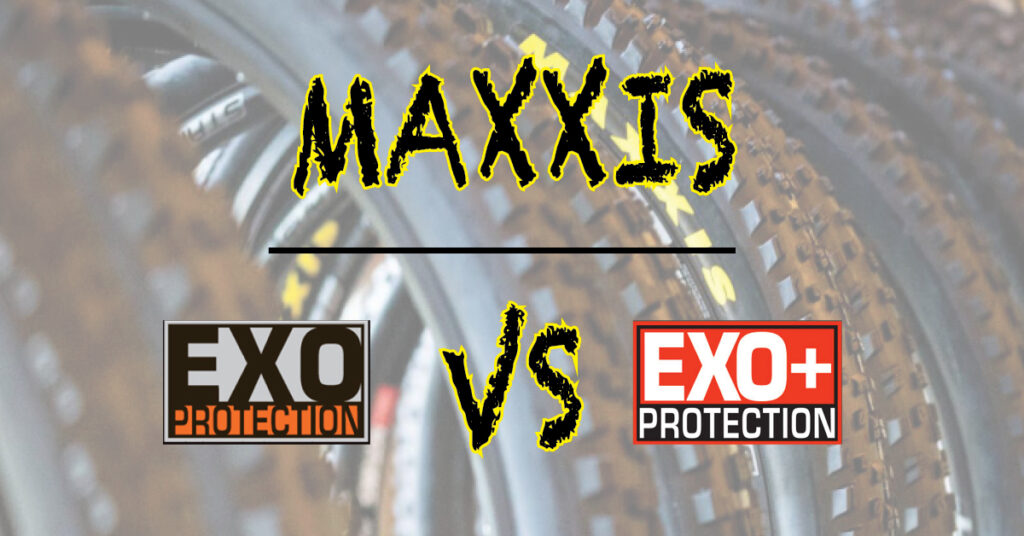 Maxxis offers a wide variety of MTB tires that can make it difficult when trying to choose the right one. With different compounds, tread patterns, casing options, and more, it can be hard to break it all down. We've decided to compare the differences of the EXO and EXO+ puncture technologies in this following article to make it a little easier. In need of some new MTB tires? Click here to shop our entire selection of mountain bike tires.
EXO Casing
Maxxis's EXO casing has been extremely popular for quite some time. It is versatile, supportive, and is often a great go to for many riders wanting extra sidewall support. The EXO casing is best used in riding applications where the rider is looking for good puncture protection, such as with sharp rocks or roots, but doesn't want to have the additional weight of a dual-ply tire. Overall, the EXO casing is an excellent choice when looking for protection in gnarly terrain.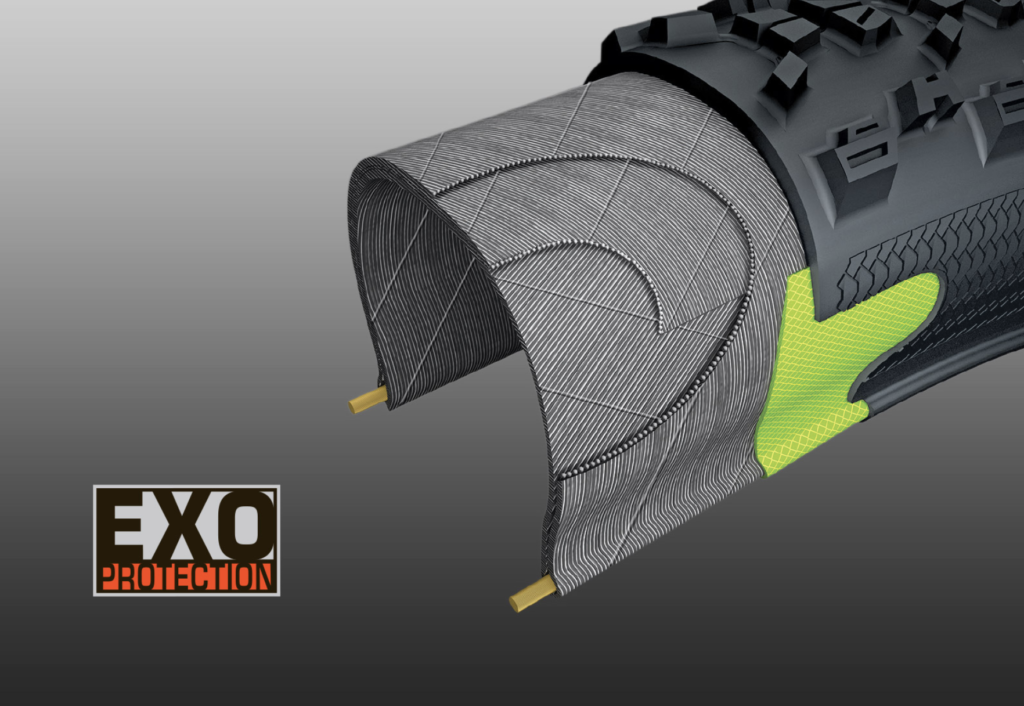 Here is what Maxxis has to say about the EXO protection technology: "An extremely cut-resistant and abrasion-resistant material added to the sidewalls of select mountain tires. This densely woven fabric is also lightweight and highly flexible, ensuring that the performance of the tire remains unaffected. Choose EXO Protection for exceptionally rocky, treacherous trails where the chance of sidewall cuts and abrasions is high."
EXO+ Casing
Although the EXO+ casing has only been around for a few years it has already proven to be very popular. EXO+ is essentially an upgraded version of the EXO casing, with the only negatives being slight increases in weight and price. Positive features include  increased puncture protection and sidewall durability, with a resistance to pinch flats by 28%.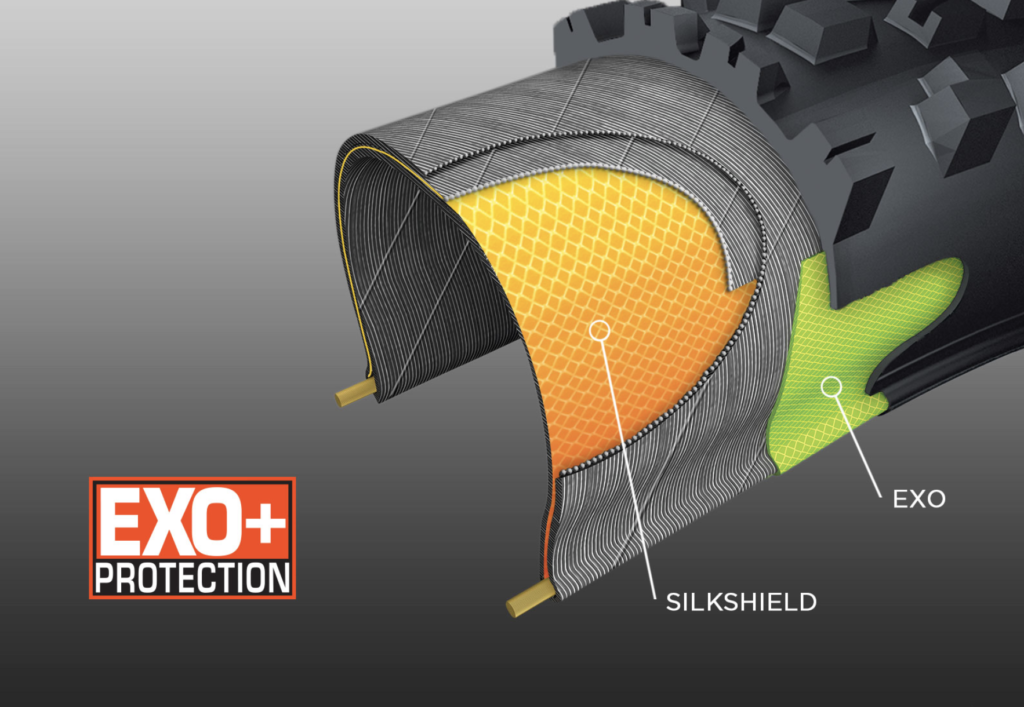 Here is what Maxxis has to say about the EXO+ protection technology: "Our EXO+ construction combines two of our best puncture protection materials: SilkShield and EXO. The SilkShield layer runs from bead-to-bead with a layer of EXO along the sidewalls. Combined, these two materials create EXO+ which improves the following:
Tread puncture protection by 27%
Sidewall durability by 51%
Resistance to pinch flats by 28%
Our Take
At the end of the day the EXO+ casing offers more protection and durability than the EXO casing and is more often than not going to be the better choice. With only an approximate increase in weight by 80 grams, the EXO+ is worth the extra bit of money in our opinions. Whether you choose EXO or EXO+ protection, you can always count on a solid tire with Maxxis!
To shop our entire selection of tires, click here. Spend less and ride the best with TBS Bike Parts!