Red Bull Joyride 2013 Course Map Preview
One of the most highly acclaimed slopestyle events of the year, Red Bull Joyride, will return once again to Crankworx Whistler on Saturday, August 17th. Eighteen of the worlds top riders will compete for a chunk of the $50,000 in prize money. There have been quite a few changes to the course from last year as many of the riders have been working hard to incorporate longer ramps and re-designed features. The overall line of the course has also been changed so that many of the features move across the hill as opposed to the past 'top to bottom' design.
---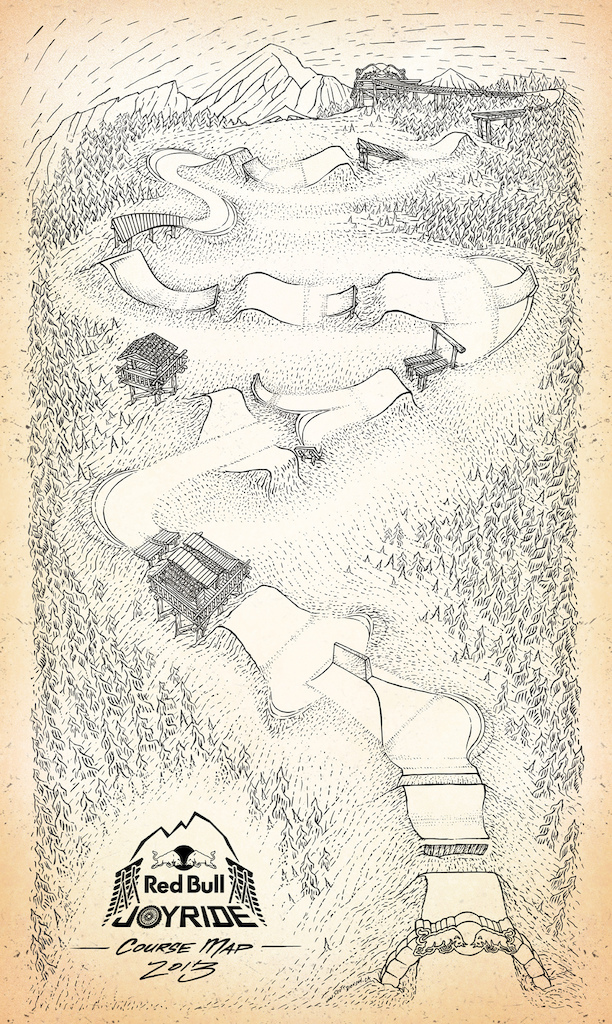 If your unable to make it to Whistler for this year's event, you can always watch it on TV as Red Bull Joyride is part of NBC's "Red Bull Signature Series". Watch the action live on NBC; September 7, 2013 at 2:00pm EST. Be sure to tune in as this year's Red Bull Joyride will surely be a thrilling event!!