Whether it's 26″ vs. 29″ wheels, Shimano vs. SRAM, or local bike shops vs. online stores, the mountain bike community is rife with discussion, choices and opinions. The reality is, our sport has grown exponentially over the past decade and every new development, technology, product, etc. presents us with more choices. We now have the luxury of making purchasing decisions to meet our very precise needs and we also have the choice about how we make our purchase.
---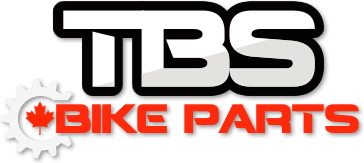 Online bike shops offer a number of advantages such as 24/7 shopping, ratings and reviews to help us with purchasing decisions, and of course great prices. There will always be a need for a bike shop that offers installation, repair and service of parts as well as expert advice, and the online bike shop should be viewed as complimentary to the brick and mortar stores. Whether physical or virtual, bike shops have one single focus: support riders in their quest to get on their bikes and enjoy the outdoors. TBS Bike Parts can help you achieve your goals and do so without breaking the bank, so check us out at www.tbsbikeparts.com and see for yourself.
Spend less, ride the best.