Maxxis DoubleDown vs. DH Casing – What's The Difference?
Maxxis offers a wide variety of MTB tires that can make it difficult when trying to choose the right one. With different compounds, tread patterns, casing options, and more, it can be hard to break it all down. We've decided to compare the differences of the DoubleDown (DD) casing and the DH Casing in this following article to make it a little easier. In need of some new tires? Click here to shop our entire selection of mountain bike tires.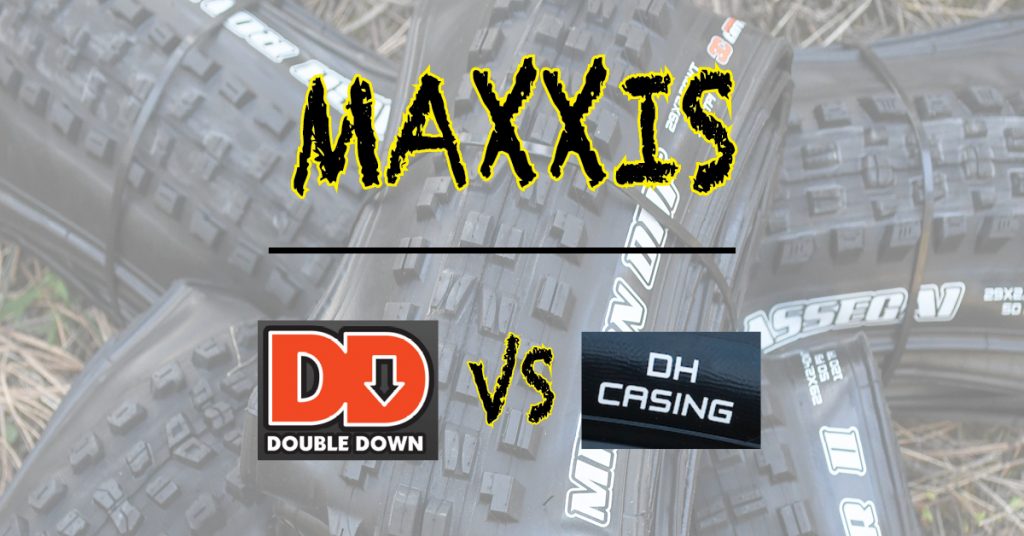 DoubleDown
Maxxis's Doubledown casing has been gaining in popularity over the last couple of years, and has proven to be a reliable and durable tire for many riders. Doubledown uses a dual-ply 120 TPI casing with a butyl insert, offering an extra layer of protection from sidewall gashes. Overall it is a burly tire that will get the job done in rough terrain while still maintaining a reasonably lighter weight. By comparison, a Doubledown tire will typically weigh around 200 - 250 grams more than a typical single-ply tire with EXO protection.
Here is what Maxxis has to say about the DoubleDown casing: "DoubleDown (DD) is the next step in the evolution of the dual-ply tire casing for enduro racing. Two 120 TPI casing layers reinforced with a butyl insert provide the enduro racer with the support and protection of a downhill tire, but in a lighter package."
DH Casing
Maxxis's DH Casing tires are made to meet the demands of the roughest conditions out there and have proven to be effective time and time again. The DH Casing uses a reinforced dual-ply 60TPI sidewall, a butyl insert, and a wire bead to create one of the stiffest and toughest tires offered by Maxxis.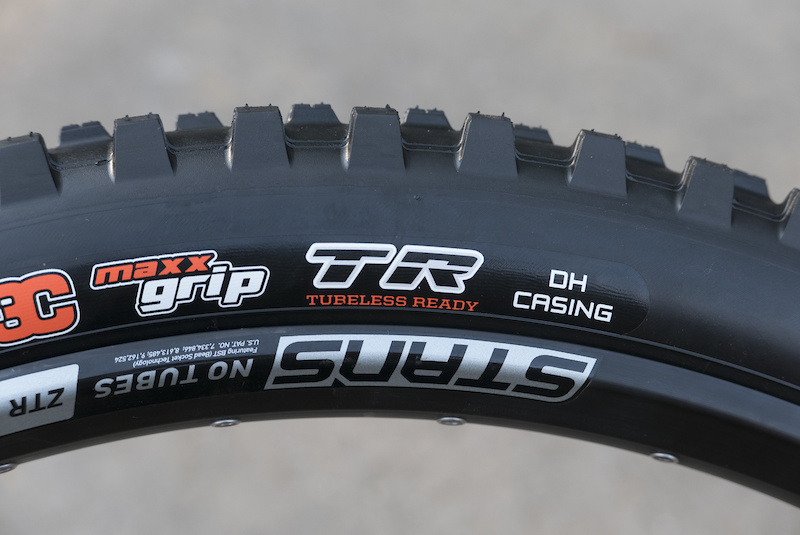 Our Take
While the Doubledown casing has been gaining in popularity in recent years, the DH Casing tires still have their place. Depending on the climate you live in and the type of riding you do, each tire would have their advantages and disadvantages. If you are riding a bike park or downhill trails where you are shuttling, then the DH Casing tire would probably be a better option. Although it would be a bit more weight, the stiffness of the DH Casing would ultimately offer the best protection. Doubledown would be a more suitable for enduro riding, where the increased protection over a single ply tire outweighs the slight increase in weight.
Related Articles
MaxxGrip vs. MaxxTerra - What's the Difference?