MaxxGrip VS. MaxxTerra – What's the Difference?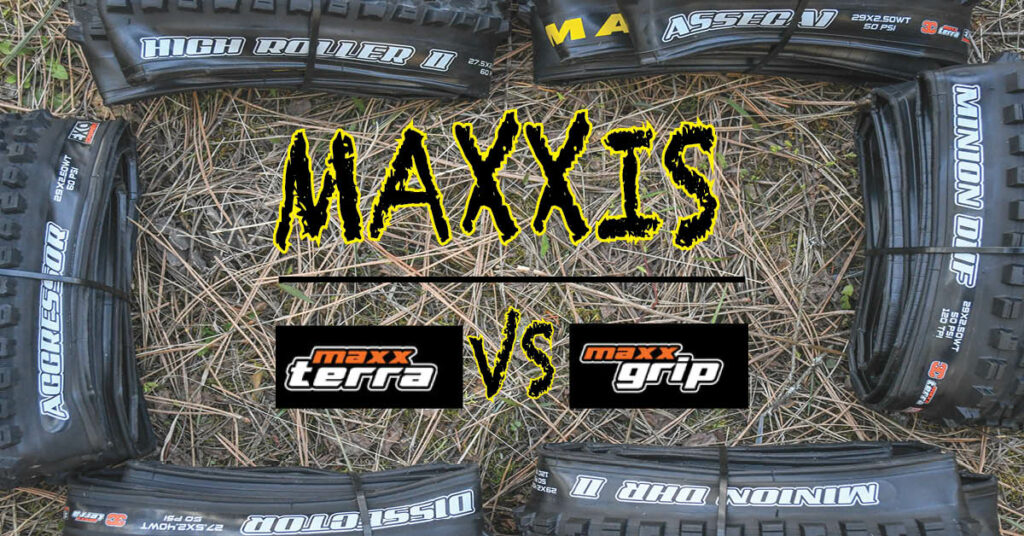 Maxxis offers a wide variety of MTB tires that can make it difficult when trying to choose the right one. With different compounds, tread patterns, casing options, and more, it can be hard to break it all down. We've decided to compare the differences of the MaxxGrip and MaxxTerra compounds in this following article to make it a little easier. In need of some new MTB tires? Click here to shop our Maxxis May Sale!
MaxxTerra
The MaxxTerra compound is an intermediate compound from Maxxis that is inbetween the MaxxSpeed and MaxxGrip compounds. It is an all around compound that can be used for most types of riding. If you are not needing the extra traction that MaxxGrip offers, then the MaxxTerra compound would be the better choice as it offers more treadwear and less rolling resistance. As a result of less rolling resistance, the MaxxTerra compound is better for any uphill climbs or pedaling sections than MaxxGrip. Overall, the MaxxTerra compound is a great indermediate option that has become the go-to for many riders over the years.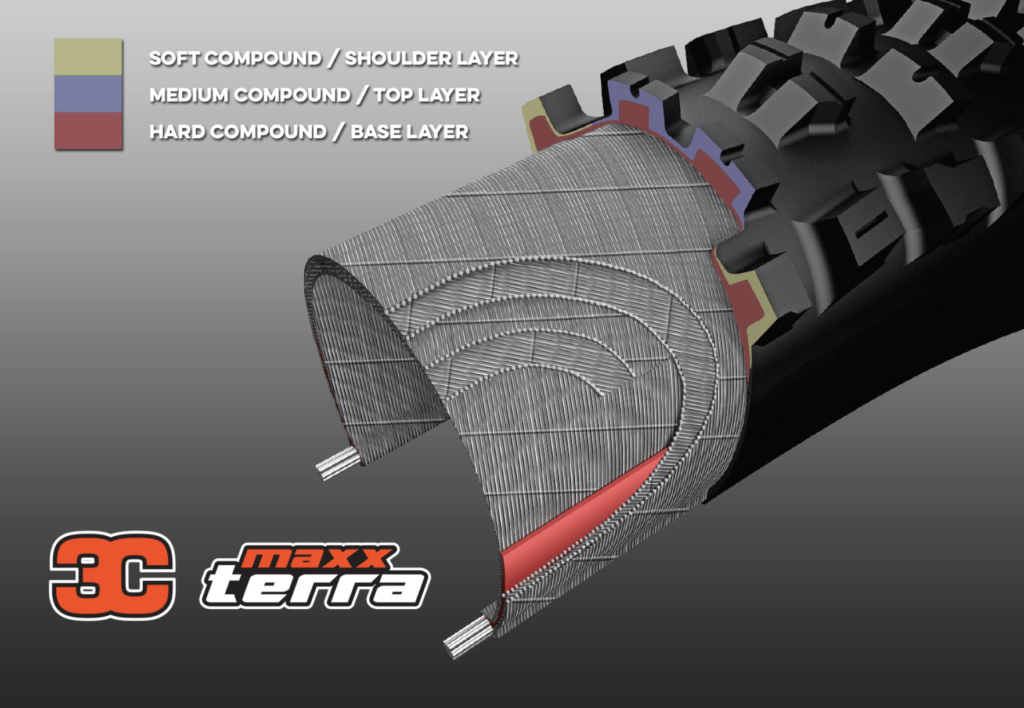 Here is what Maxxis has to say about the MaxxTerra compound: " An intermediate compound configuration used in select mountain tires. 3C MaxxTerra is softer and offers more traction than 3C MaxxSpeed, yet provides better treadwear and less rolling resistance than MaxxGrip."
MaxxGrip
If you are riding downhill in an area that is always rainy, wet, and slippery, then the MaxxGrip compound is most likely the best choice. By using some of the softest rubber available, the MaxxGrip compound creates a tire that has unparalleled tractions, even on steep trails with rocks and roots everywhere. With more rolling resistance than MaxxTerra, the MaxxGrip compound will make a noticeable difference when used on steep and wet trails.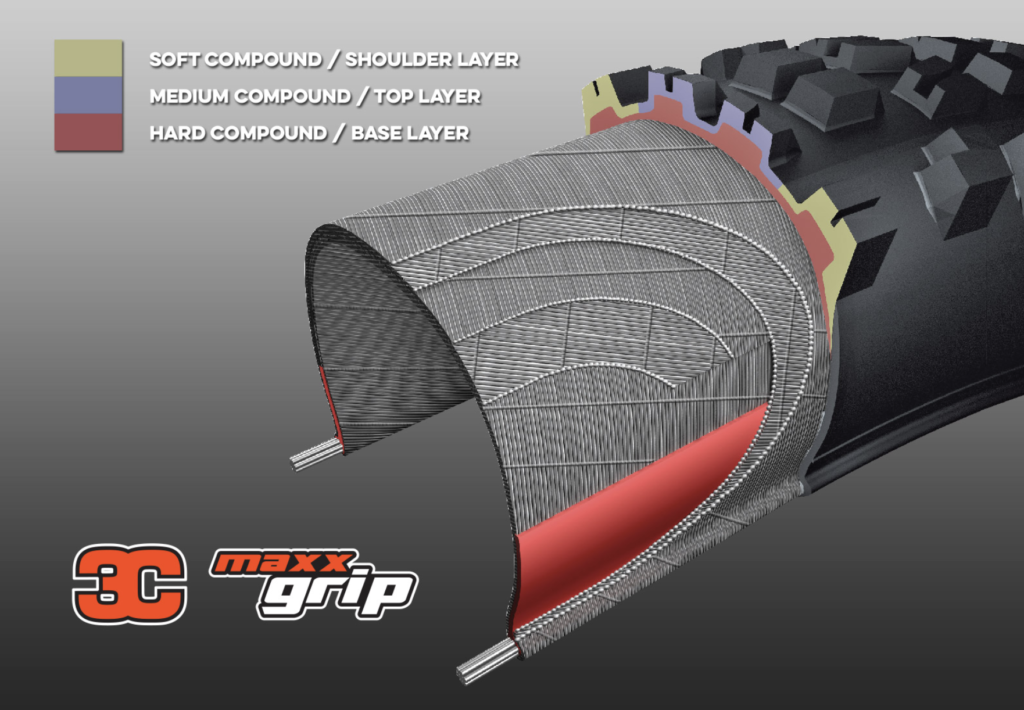 Here is what Maxxis has to say about the Maxxgrip compound: "3C MaxxGrip uses the softest rubber compounds to offer the ultimate in grip and slow rebound properties for unparalleled traction in downhill applications."
Our Take
The MaxxTerra and MaxxGrip compounds are both excellent choices when used in their proper riding disciplines. The softer MaxxGrip is going to give the best traction on wet, steep trails with rocks and roots all over. However, with more rolling resistance, the MaxxGrip is going to be more exhausting on uphills and pedaling flat sections. The MaxxTerra is going to be the best option for all around riding where there is a bit of everything. This intermediate compound offers great traction without sacrificing much rolling resistance, making it a great option for most riders.
To shop our entire selection of Maxxis tires, click here! Spend less and ride the best with TBS Bike Parts!